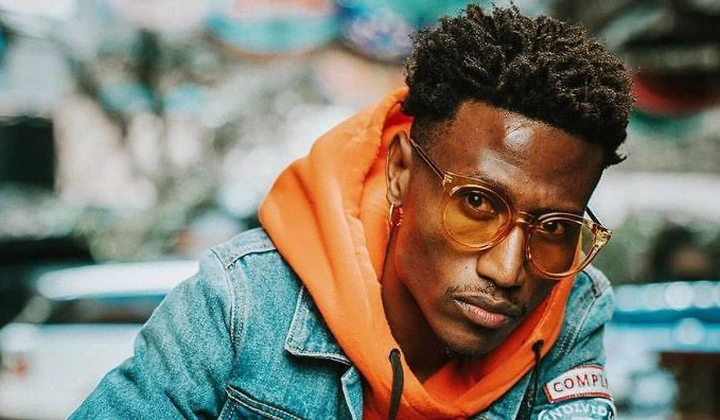 Octopizzo has today revealed in a reply to a fan on twitter on why he has seemingly changed his type of music. For a very long time, we have always known Octopizzo as a hip hop artist otherwise as a rapper. 
However in recent times and in recent tunes that he has done, he seems to be doing more of rhumba music as compared to his original style of music which is hiphop.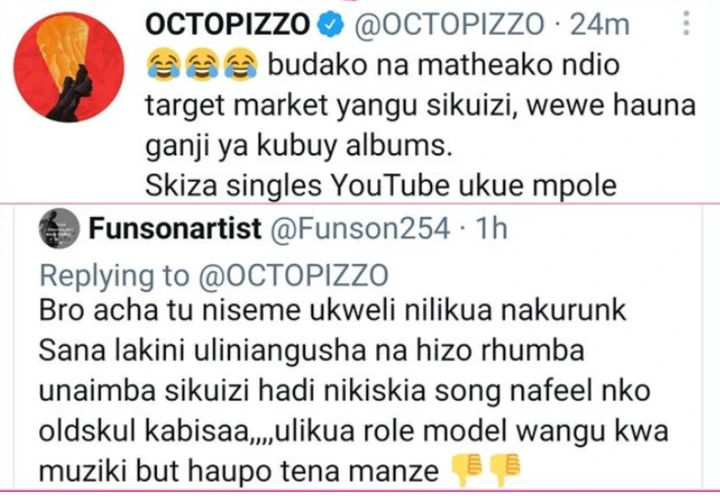 Now, a curious fan asked, or rather advised him, ''bro acha tu niseme ukweli, nilikua nakurunk sana lakini uliniangushana hizo rhumba unaimba sikuizi hadi nafeel nko oldskul kabisa,,,ulikua role model wangu kwa muziki but haupo tena manze.''
This was just one of his fans lamenting that his new style of songs make him feel old school. While replying, Octopizzo said, ''budako na matheako ndio target market yangu sikuizi, wewe hauna ganji ya kubuy albums. Skiza singles Youtube ukue mpole.'' Octopizzo meant that his target audience was now upgraded to the older generation as they were the people who are able to purchase albums and not the youth who he advised to listen to singles on Youtube.
Content created and supplied by: WillyKim (via Opera News )