Eric Omondi and Betty Kyallo last week made headlines after through one of controversial blogger Edgar Obare shed light on the fact that the show was no longer on air sparking mixed reactions and two days later one of tge winners who walked away with a million shillings has just revealed she is yet to be credited.
Speaking to Edgar one Catherine has revealed that weeks later she is yet to be credited even after appearing on the show and displaying dummy checks to the world.
"On that Big Quiz show, I'm one of the winners and we have no information on payment collection…we have money that we dont have…"
"Their phones are off. Mesages go unanswered…"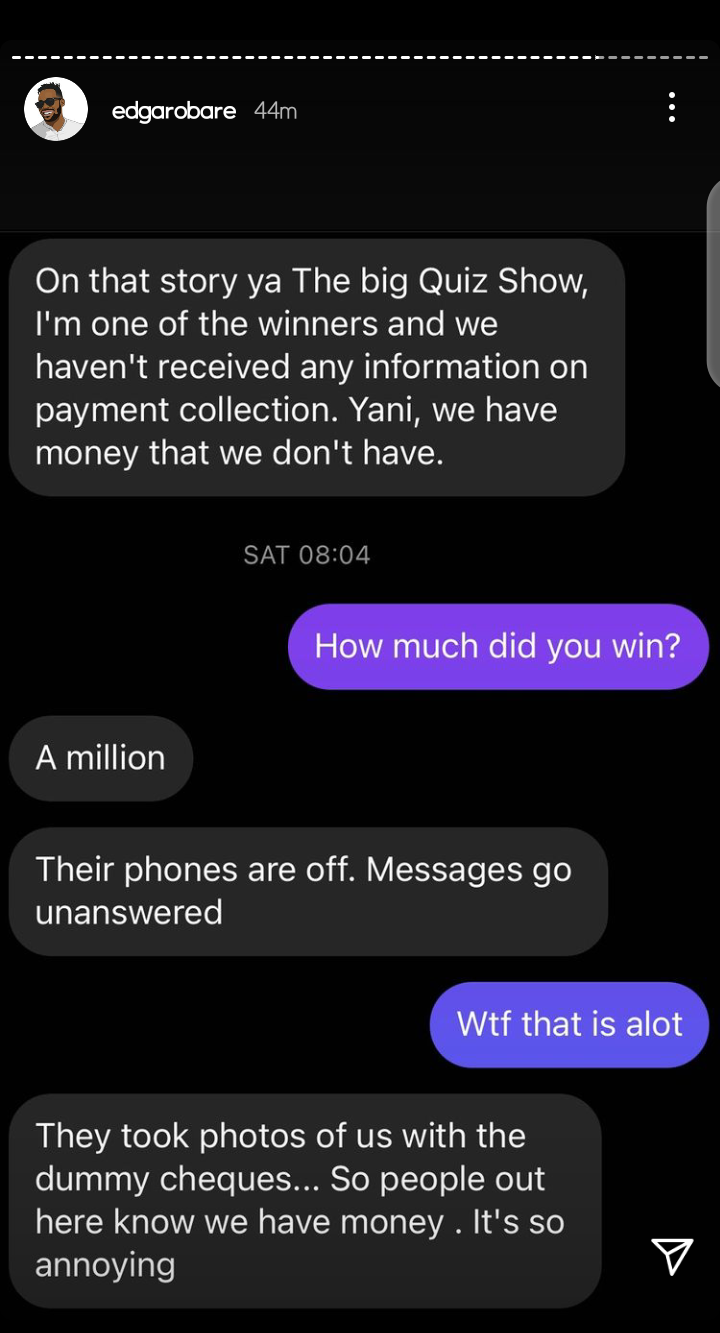 "They took photos off us with dummy cheques…so people out here know we have money…its so annoying…"
Catherine shared a picture of her and the dummy cheque.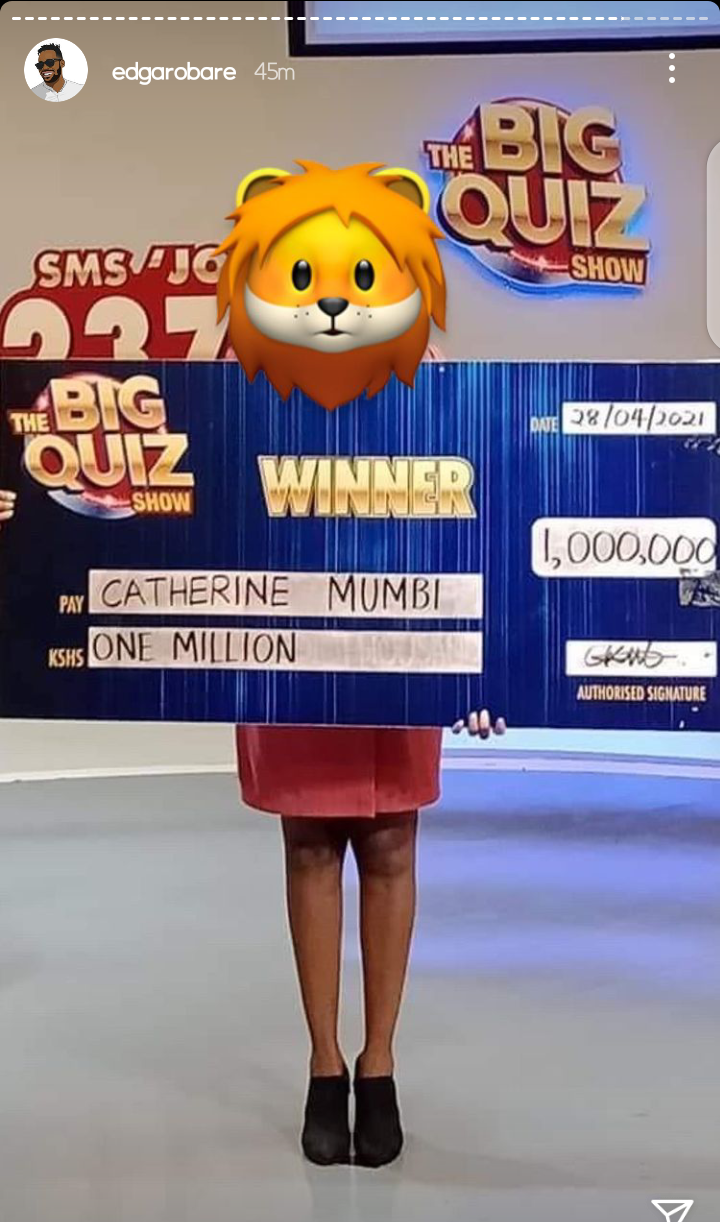 Neither the Standard group, The Big Quiz or the two personalities have responded to the con accustaions.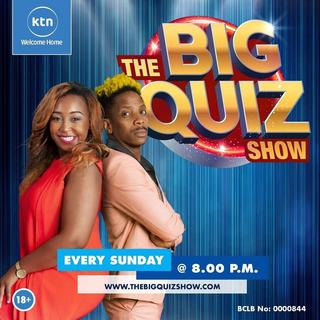 Content created and supplied by: fortune_omosh (via Opera News )