Rapper, Kaligraph Jones, has been in several interviews today. One of interviews is the one he has has at Radio Jambo. He was at the Ilikuaje Show, hosted Massawe Japanni . Posting the details of the interview on instagram, Massawe has thanked OG for coming to the interview.

Replying to Massawe's post, Kaligraph has commented and said that from all the interviews he has gone today, that was his best.

Kaligraph is being interviewed following the release of his latest song, Kwani ni kesho. He started his interviews in the morning at Kiss Fm, with Jalango and Kamene. He then got to Radio Jambo at 10a.m for the other interview. He released the song after returning to the country from the USA. As always the OG never disappoint in his work, hence the song is a banger.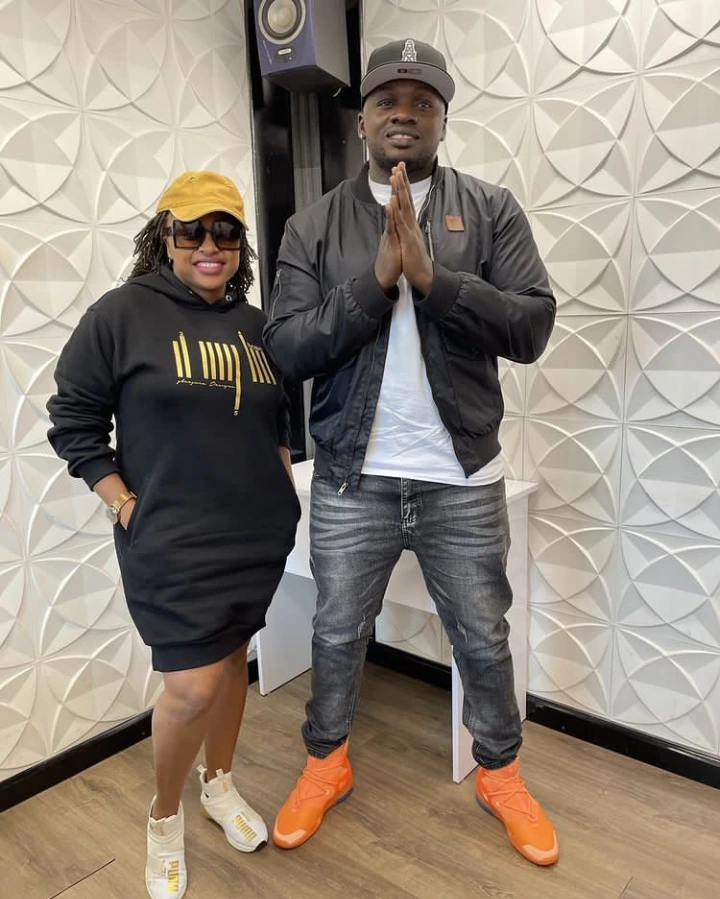 Massawe is among the best radio host, following her long-term experience in that field. She has a very good swahili ascent
Content created and supplied by: News_Highlighter (via Opera News )