Losing a loved one especially a mother is one of the most painful moments in life. Mothers are strong pillars in our lives. They are known for making sacrifices just for their offsprings to be comfortable wherever they are. They are one of the special gifts God gave to mankind.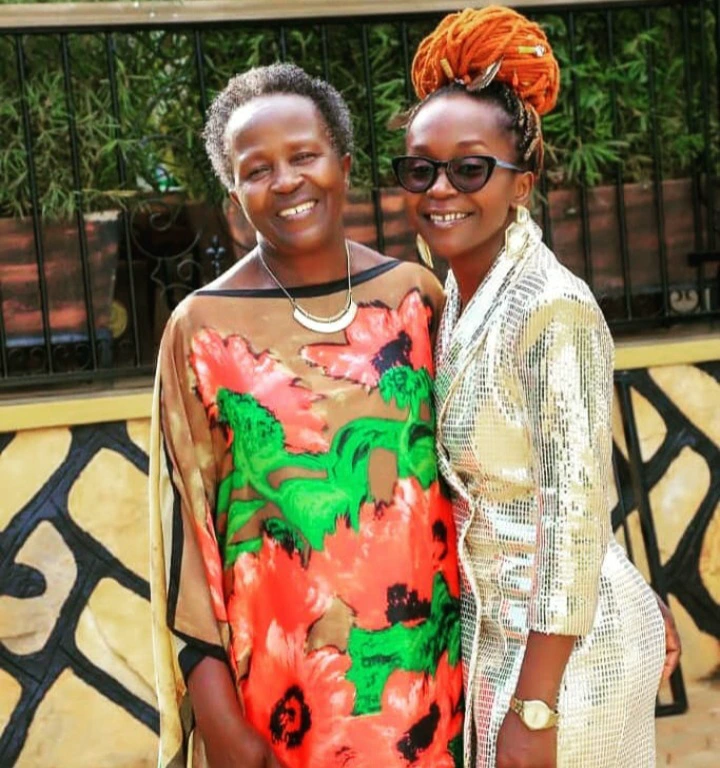 A few days ago, veteran Ugandan comedian Anne Kansiime shared a breaking news of the sudden demise of her beloved mother. It was such a low moment for the comedian since she loved her mother wholeheartedly.
Four days later, Kansiime's mother has been laid to rest today at her rural home under strict Covid-19 measures. Uganda is currently on total lockdown since President Museveni banned social gatherings in the country a few days ago.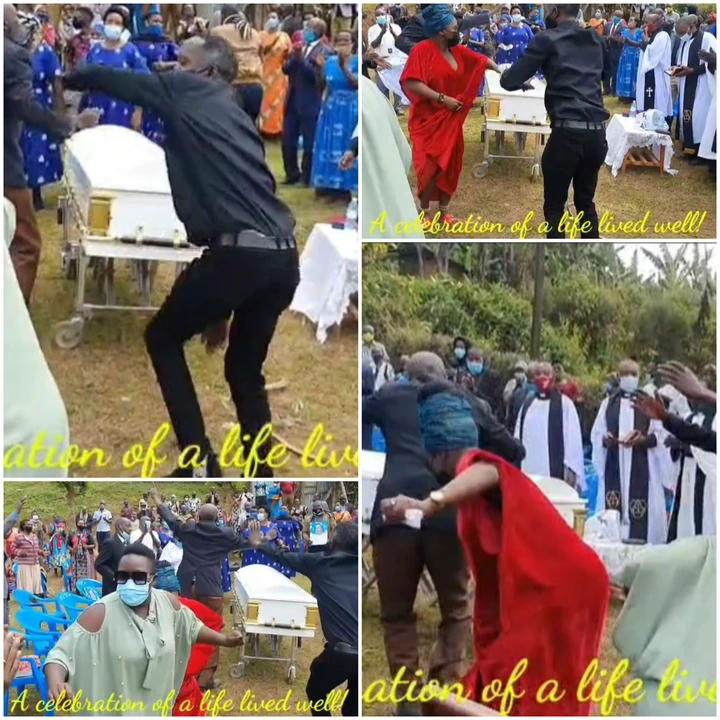 Anne Kansiime shared photos and a video showing how the funeral service is going at home on her Instagram page. Many people turned up but only a handful of people were allowed to enter the home compound for the event due to strict Covid-19 rules.
Mourners were spotted dancing happily around the place where Kansiime's mother's white casket was placed. At the background, a large number of mourners were spotted while following the service behind the fence. They didn't get the opportunity to enter the home compound.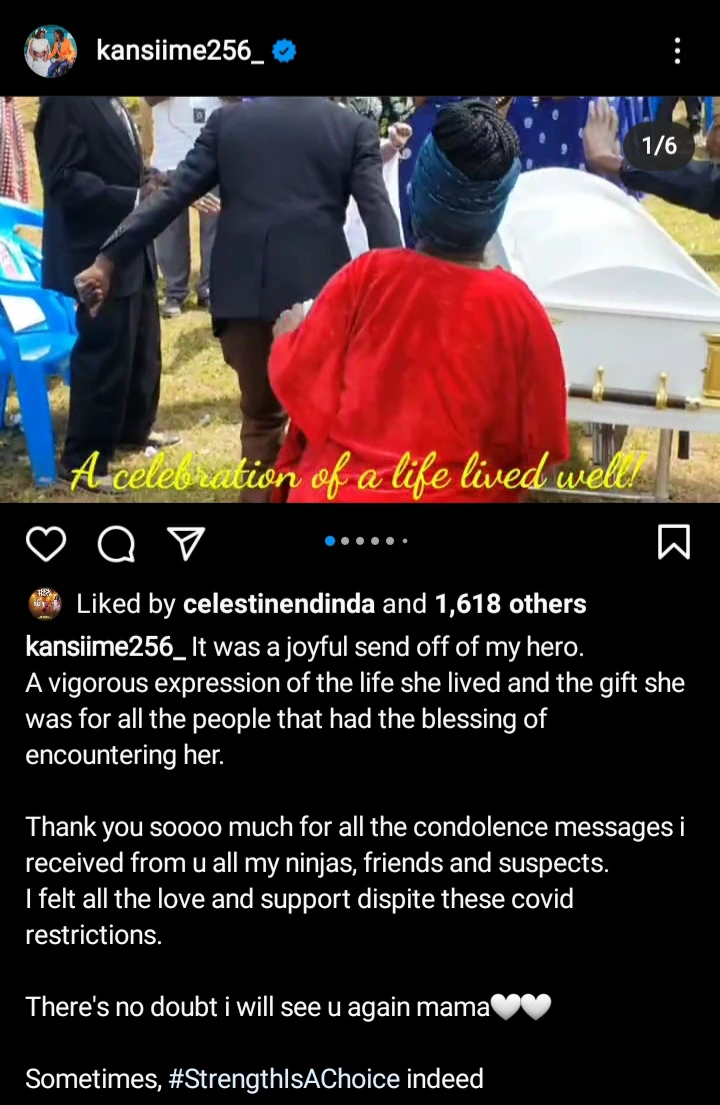 Anne Kansiime together with the pastors danced in jubilation as they celebrated the life of the fallen Kansiime's hero. Kansiime donned in a red dress as she danced happily. Her husband, Skylanta was right behind her dressed in a black suit. He also tried some moves as well.
Click the link below to watch the video:
https://www.instagram.com/p/CP712U7jooJ/?utm_medium=copy_link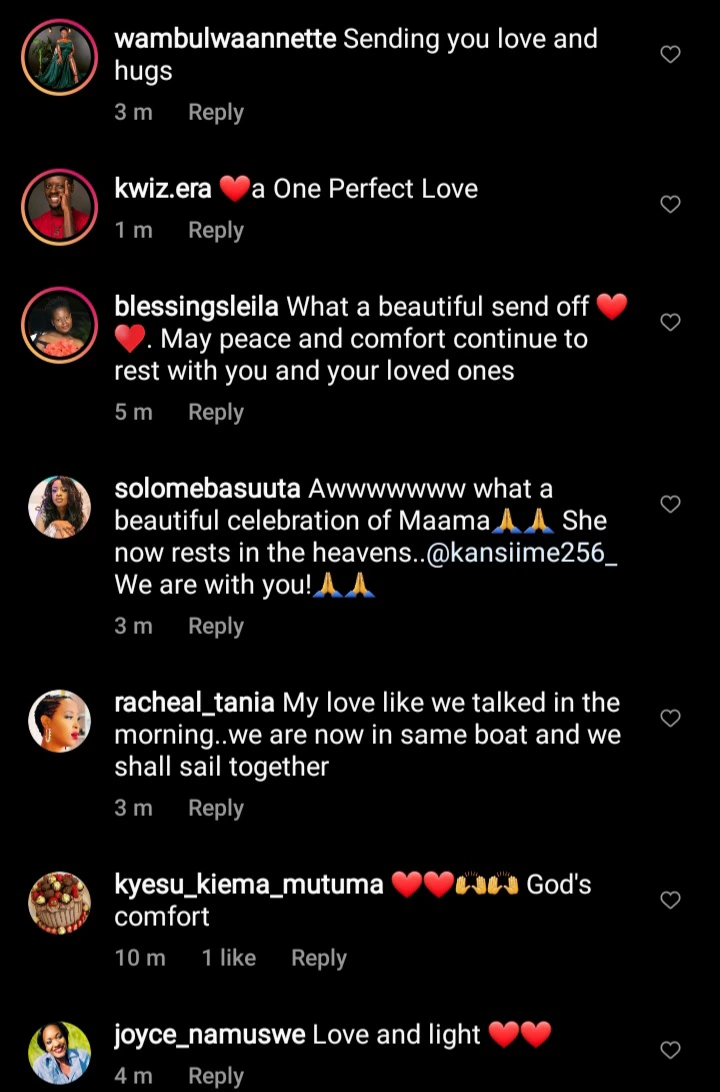 Their dancing style elicited mixed reactions from fans as some people wondered whether they were in a funeral or doing some comedy. It was a freestyle dance as some people jumped up while others displayed their own dance moves.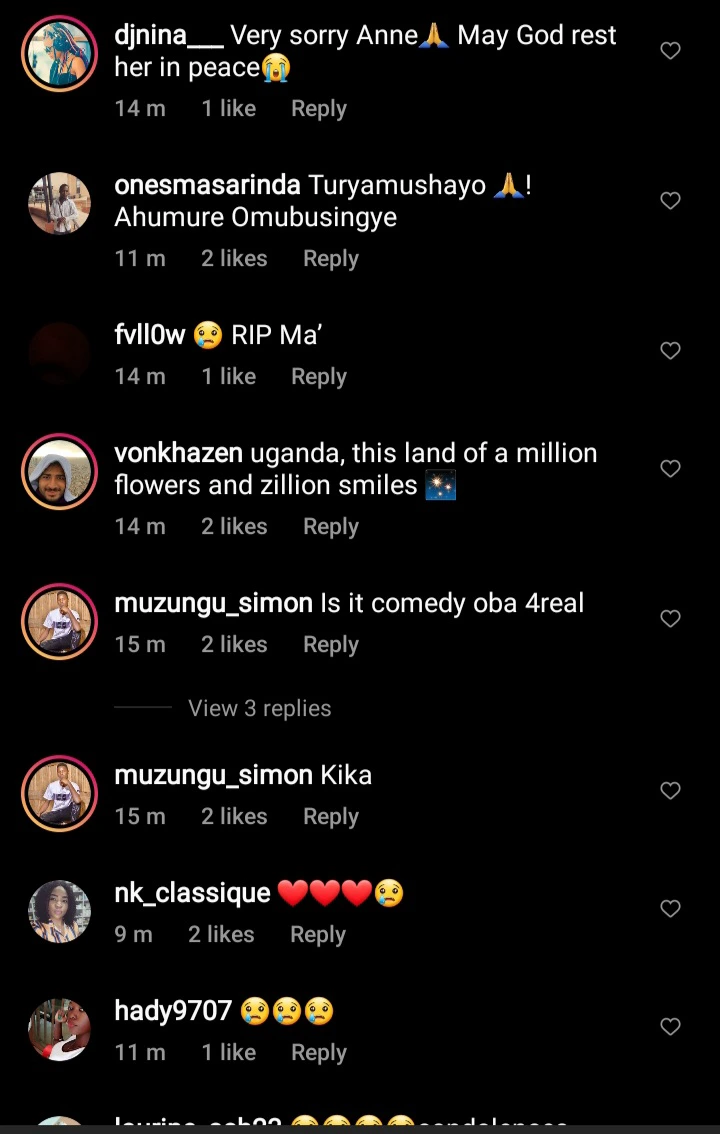 Many people sent their heartfelt condolences to the comedian, wishing her mum to rest in eternal peace. Kenyan comedian Blessed Njugush was among the people who sent their condolences to Kansiime.
Some other fans also wished Anne Kansiime strength and the courage to move on.
Content created and supplied by: amadijustus (via Opera News )