Today being a furahiday many people are now looking for places to enjoy and spend their weekends. Many shows will be happening today includes the trend hosted by Amina and 10over10 hosted by Willis Raburu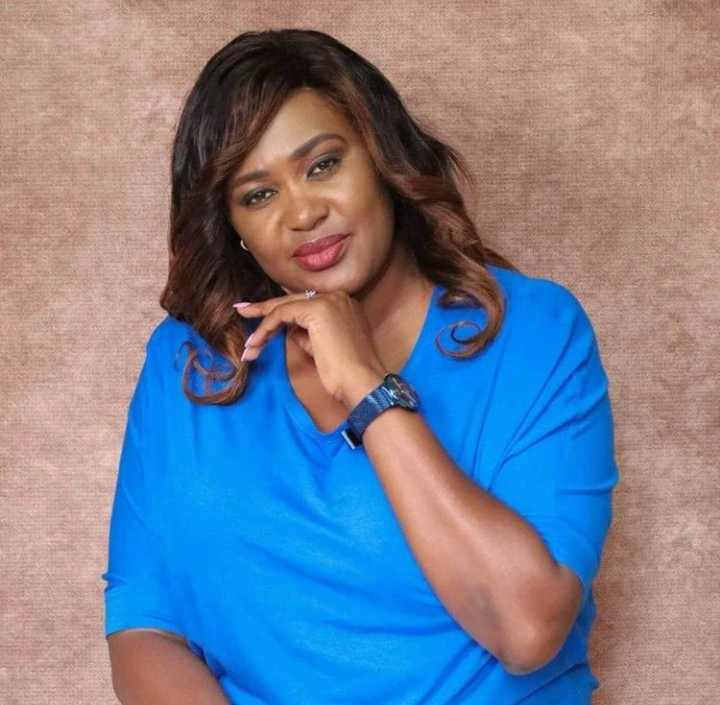 To the mugithi lovers, for you its already sorted. When you here of friday Nyoxx wa katta is the real deal for the weekend. Today she will be hosting a mugithi live show on Inooro tv, Inooro radio, viusasa and also Her facebook page.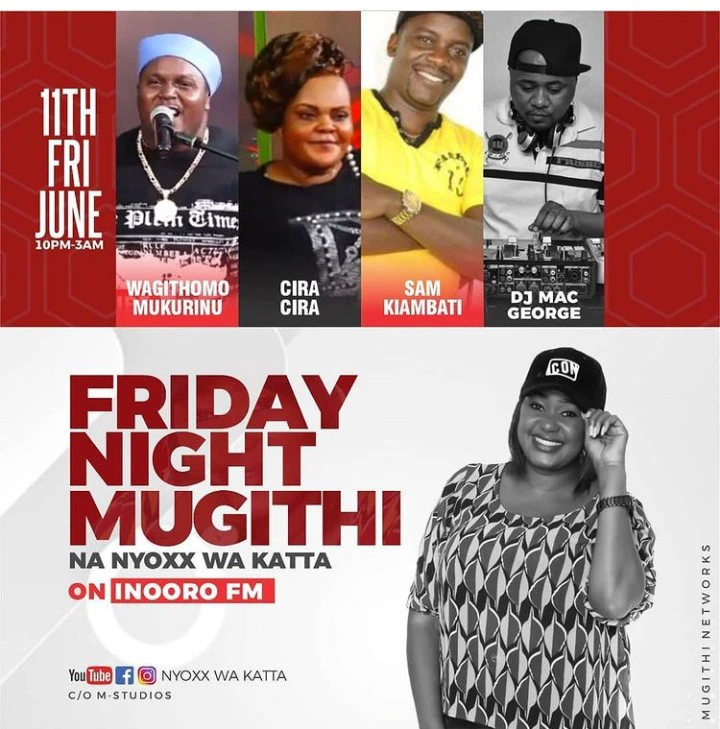 She has already posted on her page the today's guest artists who will be preforming on her show. These artists includes Wagithomo mukurino, Cira cira, Sam kiambati and Dj mac George will be the mix master on the deck. Last weeks' show was one of the best where she hosted artists such as John wajane, Cecilia Junior, Magua Kioi graced her show.
So, the lovers of mugithi should be set from 11pm today till late night.
Please remember to share your views, and follow to see more of this interesting articles. 
Also leave a comment on the comment section concerning this article and story
Content created and supplied by: thuoJ (via Opera News )