Police officers from Kisauni in Mombasa have arrested a 22 year old man who is reported to have been found in the possession of several weapons after a botched Robbery attack.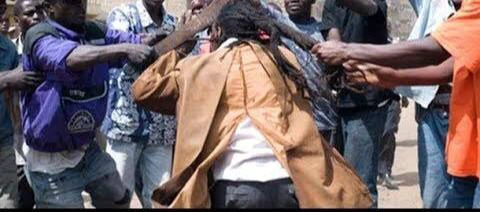 Photo:Courtesy
According to the reports given by the police, they revealed that the suspect who has been identified as Richard Simiyu was in the group of 5 men who were planning to rob several residents before their plans were squashed by police officers who ambushed them before they could carry out their attacks.
This was followed by a dramatic scene after they immediately took to their wheels in attempts to flee from the crime scene after which police officers who were too determined to catch them allegedly followed them both on foot and in their vehicle leading to the Arrest of the suspect.
Reports have revealed that the suspect was arrested by one of the police officers who later took him to the police station for more investigation and questioning. Confirming this incident, Kisauni police boss revealed that the suspect was part of a large gang that has been launching several attacks in the region.
In his own words, he said that they were going to make sure they look after the other suspects who were lucky enough to flee from the crime scene. Adding on to this, he said that a number of kenyans have already lost their lives stating that a man was stabbed a few days ago by an unknown person who later robbed him and left him for dead.
Expressing their concerns about the increasing rate of crime in the region, Kisauni residents have called upon the police to make sure they prosecute the suspect. According to the reports given by most of them, they claimed that most of the suspects are often released hours after being arrested.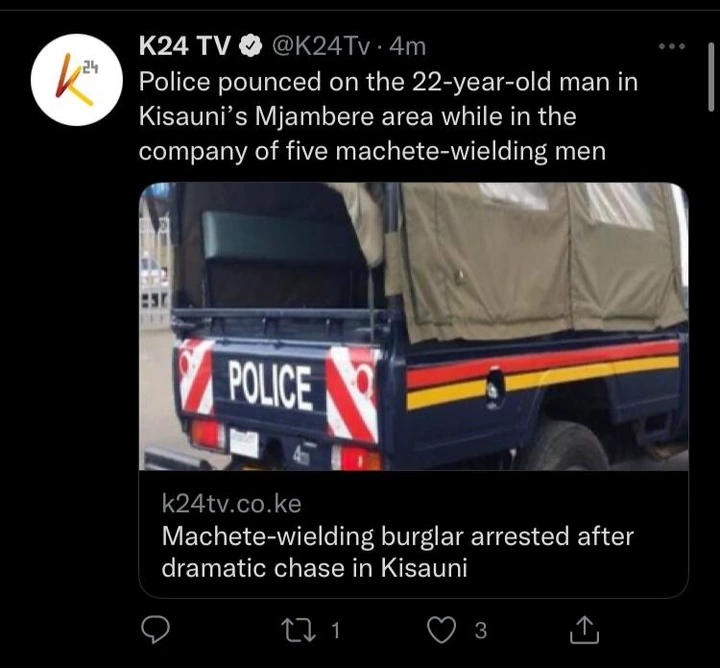 Content created and supplied by: TheReporterr (via Opera
News )