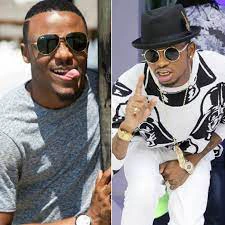 Blogger and Bongo Flavor fans in Tanzania were left attacking each other on social media after Ali Kiba broke Diamond Platnumz's music record few hours after he had just set it
Friday was a noisy day in Tanzania as bloggers exchanged words on social media, the reason being Ali Kiba had beaten a record Diamond Platnumz had set in music, and it was believed he did it by force and through illegal means.
Diamond dropped his song video dubbed 'Iyo' on Thursday and uploaded it on YouTube, the largest video sharing platform.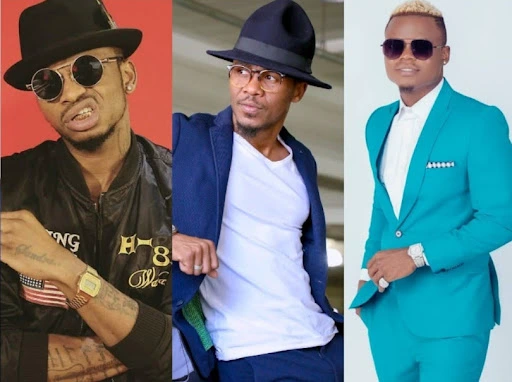 The song was given a good 'reception' by the singer's fans, who flocked on YouTube to watch it, and in just 38 minutes, the video had gained more than 100 views on the platform, beating a record Harmonize was holding after his 'Attitude' song managed to get 100k views in less than 50 minutes.
Diamond's 'Iyo' further gained over 1million views in just 13 hours
"#IYO No 1, 1 Million 13 hours… Blessing," the singer celebrated the great achievement.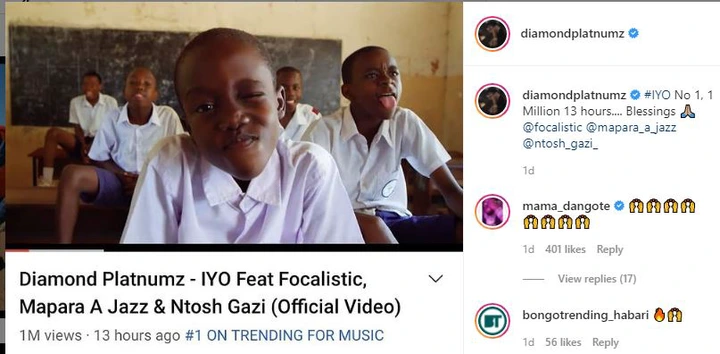 On Friday, Ali Kiba dropped his 'Jealous' video. The song managed just 48k views in 2 hours, but over 1 million views in 12 hours.
By getting 1 million in just 12 hours, Ali Kiba had beaten Diamond's 13 hours record, and that marked the start of the noise on social media.
Bloggers who support Diamond started saying Ali Kiba had bought views. They said the likes and views were not proportional.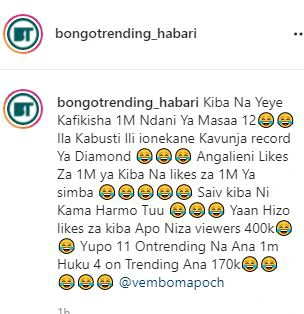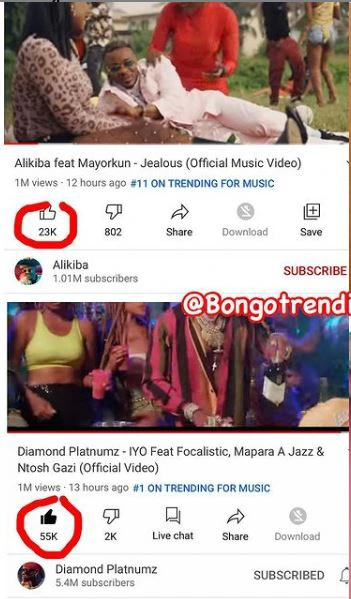 Team Ali Kiba on the other hand, said Diamond's team never accepts defeat in anything.
However, Diamond still holds a major record after his song 'Waah' gained 1 million views in just 8 hours.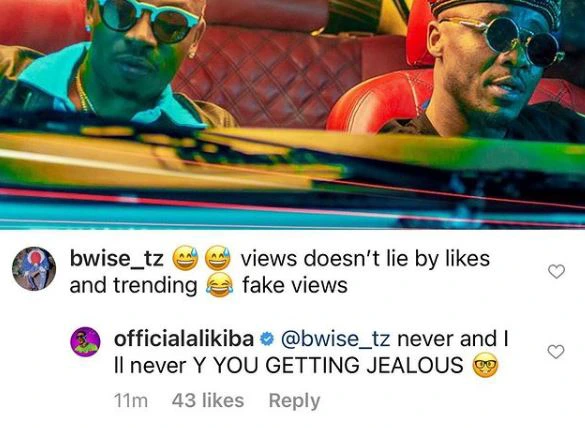 Content created and supplied by: pmeja (via Opera News )