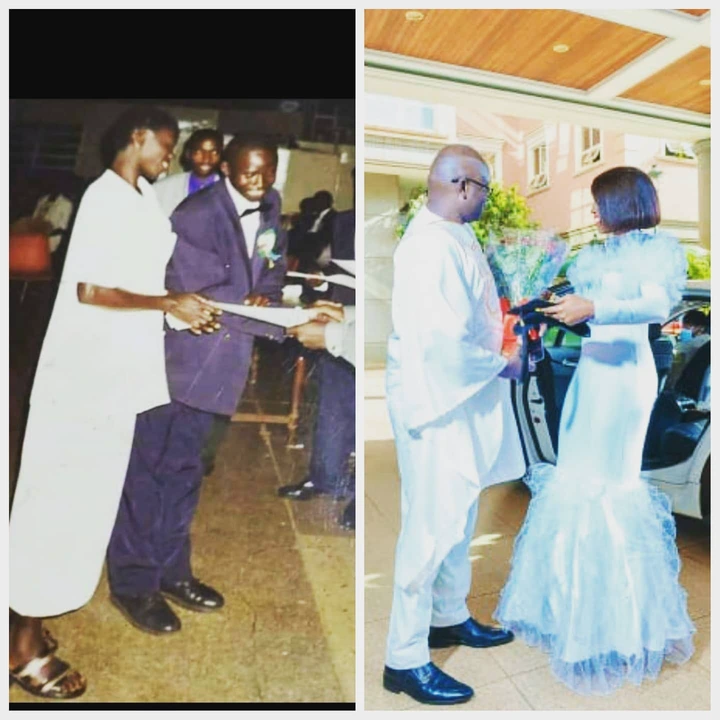 Celebrity lifestyle and fame has always been the talk of the day in Kenya. We always have these famous people who we follow on various social media platforms to learn more about their lifestyle. Akothee has always emerged among the most influencial celebrities in Kenya who came from nothing to something.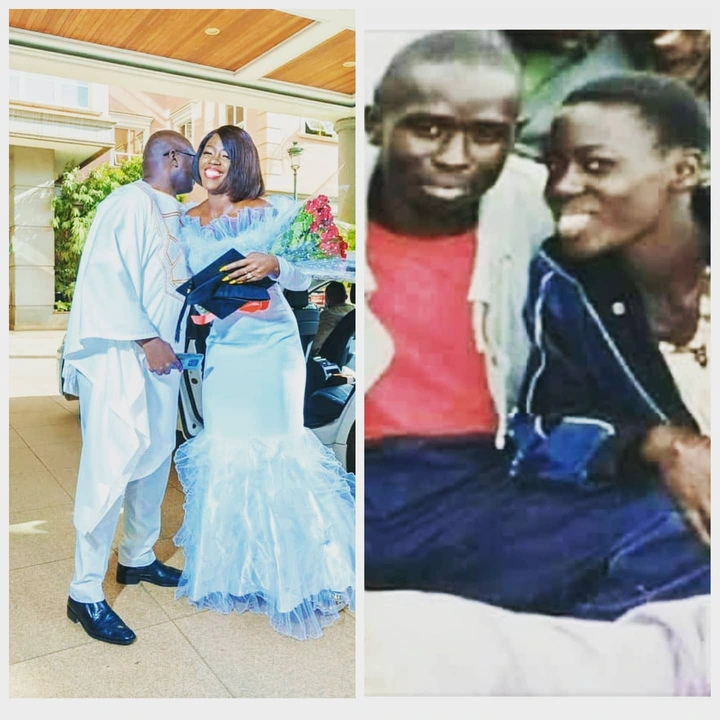 Speaking on Instagram, Akothee has recalled her husband saying that she wants to give him something. Writing on her Instagram account, she quoted this;
"Mimi huyu jamaa Wangu nataka kumuonjesha ka kitu ,na vile niko na mastingo mob nimetoa kwa Wazunye? 🤔
Mtu asiniambie kitu , kwani ni kitu yako ? ,si mumesema kila MTU akae na bwana yake ? Sasa mtaniuliza nini ? 
Mano Jaro wins 
Can you make Your Ex proud? 
TRANSLATIONS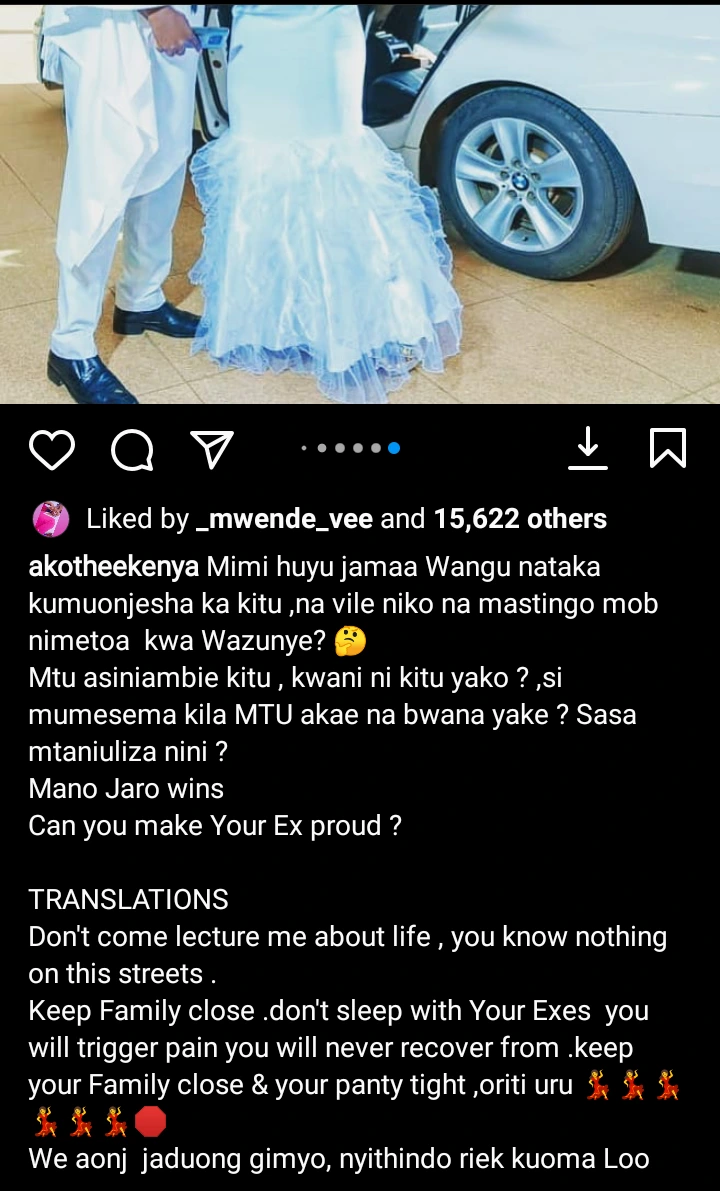 Don't come lecture me about life , you know nothing on this streets .
Keep Family close .don't sleep with Your Exes you will trigger pain you will never recover from .keep your Family close & your panty tight ,oriti uru 💃💃💃💃💃💃🛑
We aonj jaduong gimyo, nyithindo riek kuoma Loo," said Akothee.
Akothee has always been identified as the president of single ladies in Kenya. She is a reknown East African celebrity.
Content created and supplied by: Uhunyee (via Opera News )