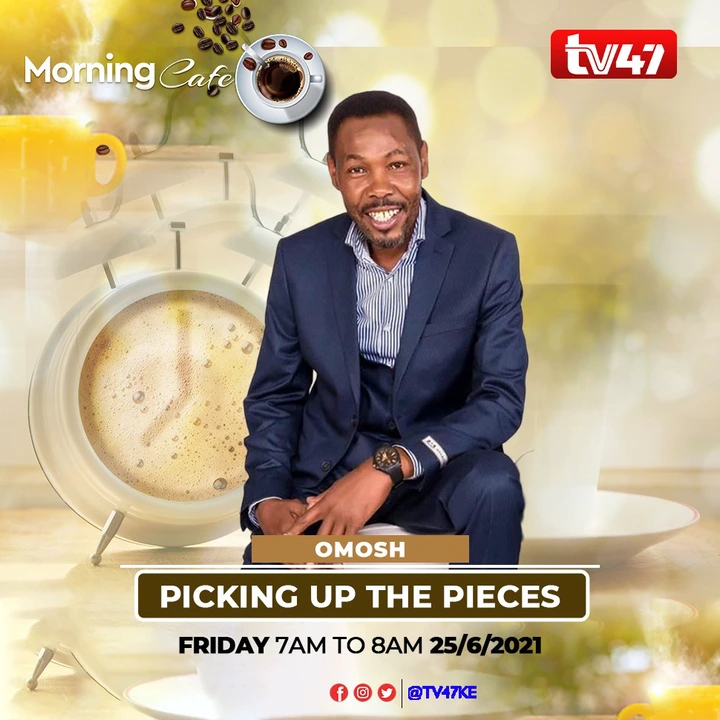 Few months ago in an interview with Kamuhunjua TV, former Tahidi High actor Joseph Kinuthia alias Omosh came crying for help from Kenyans, after he said life had turned against him.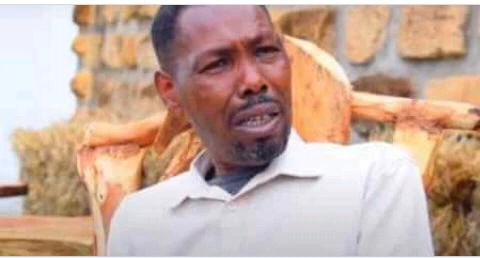 Omosh said he was living in debts, with unpaid rent and a family of two wives and several children who he was supposed to feed every day, but had no job or source of income.
Kenyans and other well wishers, including his fellow actor and comedian Felix Odiwuor alias Jalang'o took the initiative to raise funds to help Omosh.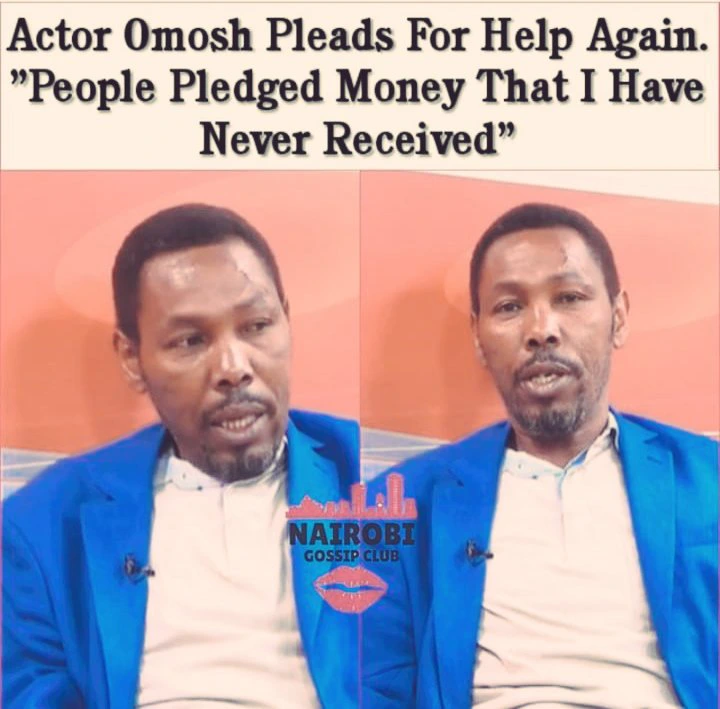 However, for the better part of Friday, actor Omosh is still trending after a video clip of him begging for help went viral.
Kenyans have come out to tell off Omosh over his weird behavior, including renown celebrities who told him to wake up and hustle like the rest of Kenyans.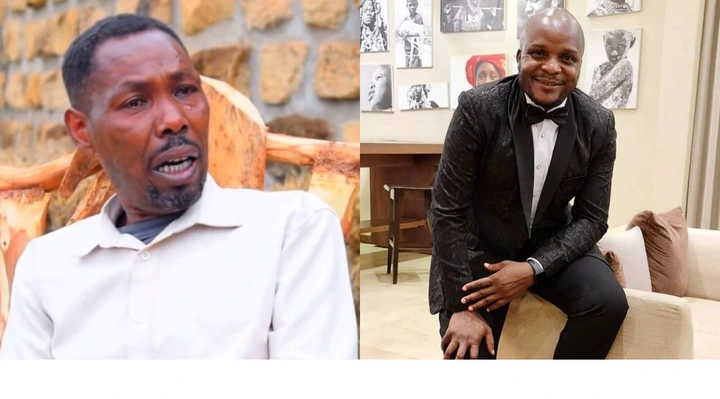 Following the criticism and attacks online, Omosh has finally responded to Kenyans and celebrities who got angry at him after he requested for help again.
The former Tahidi High actor has responded saying that all the money given to him by Kenyans less than 3 months ago was spent on debts and other expenses since he was a father and had bills to foot.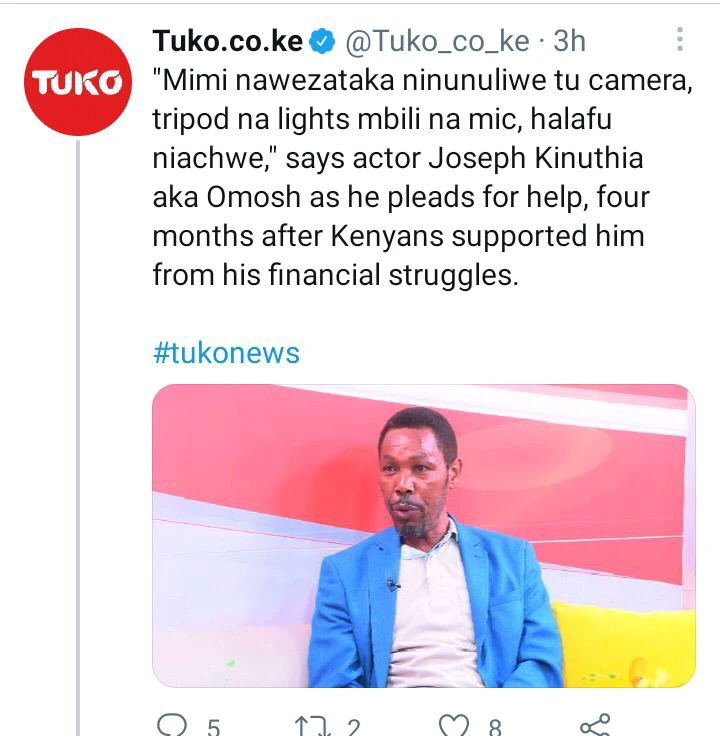 Speaking through a phone interview with Milele FM presenter Ankale, actor Omosh said that money comes and goes and Kenyans and celebrities should not get angry at him, and should stop attacking him.
Omosh in another phone interview with Radio Maisha presenters Billy Miya and Mbaruk Mwalimu on Friday evening refused to disclose the amount of money contributed to him by Kenyans.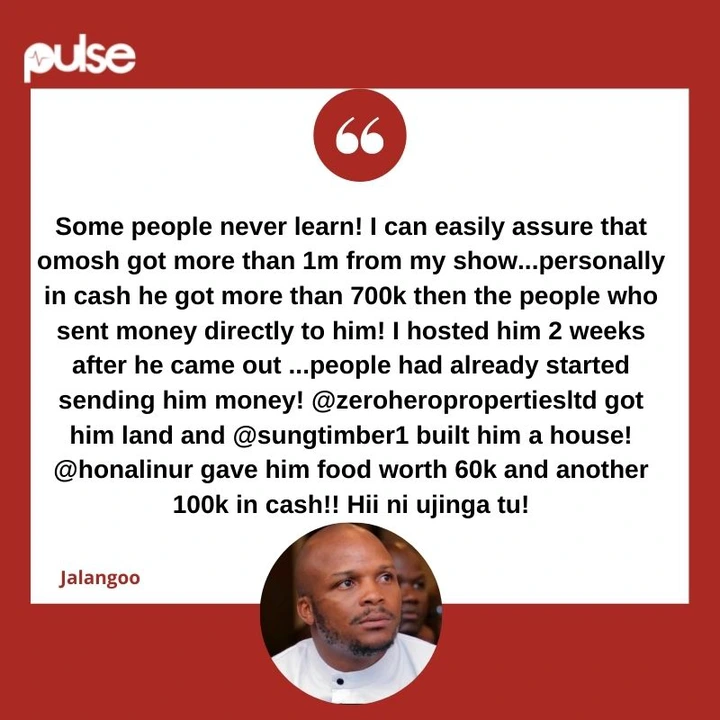 During the interview, the actor was heard in a background noise, which many suspected he was in a club enjoying the money contributed to him.
Omosh however said that all he needs right now is a camera and tripods to start his YouTube work, or any job.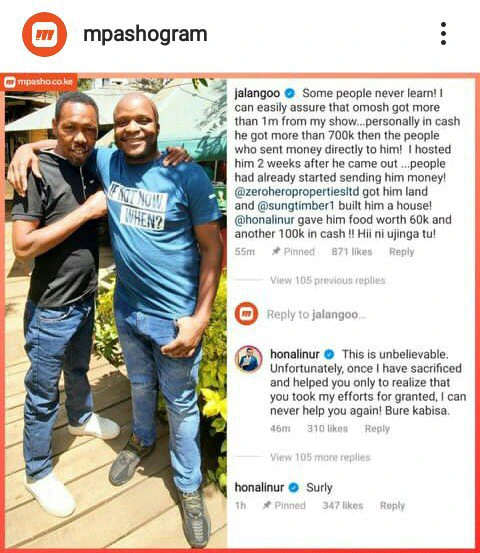 He further said that he has been getting job offers in far places like Kericho, Maralal and Garissa but he cannot go sincw he had two families in Nairobi, and could not leave his families.
Omosh further said he cannot account for the amount of money he received through MPESA from Kenyans and well-wishers, since his wife was the one managing the money.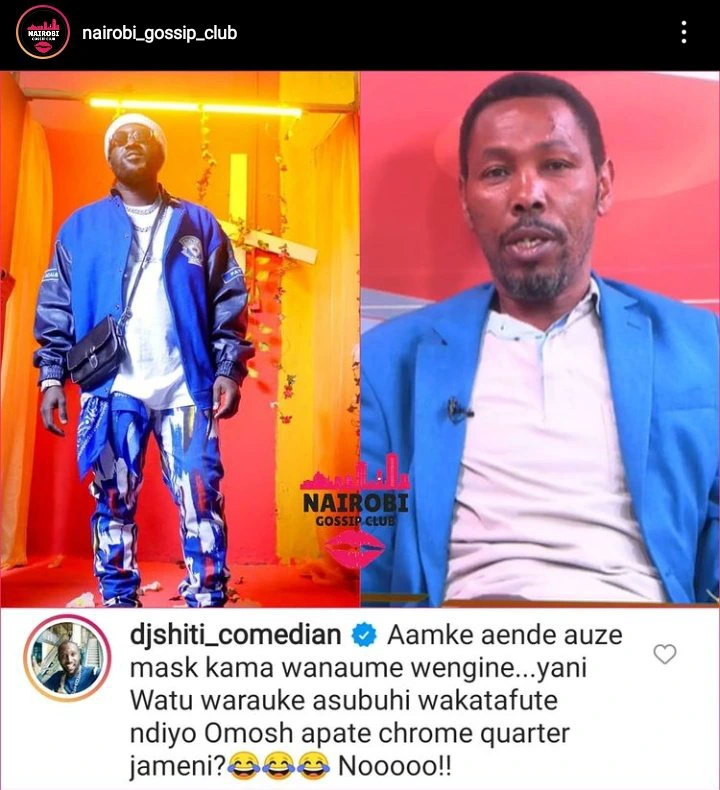 "Nobody should get angry at me.
Pesa huisha. I thank Kenyans who came through for me but I need a job now.
I have been getting job offers in any places, far from my home like Kericho, Maralal and as far as Garissa but I cannot go and leave my two families behind," Omosh said in part during the interview.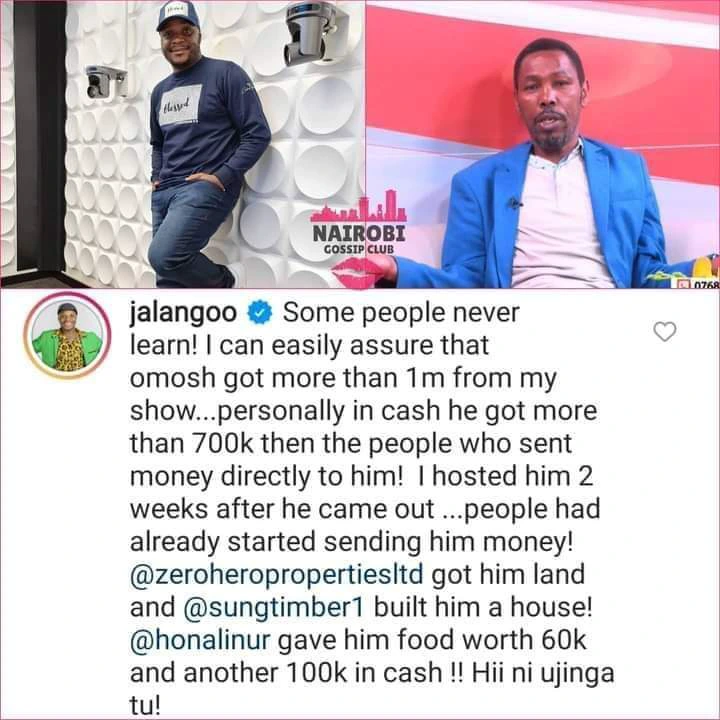 Actor Omosh can be remembered for being one of the funniest actors in Tahidi High program, which was being aired in Citizen TV.
After his contract ended with the television station, he went broke and that's when je gained courage and managed to ask for supports from Kenyans.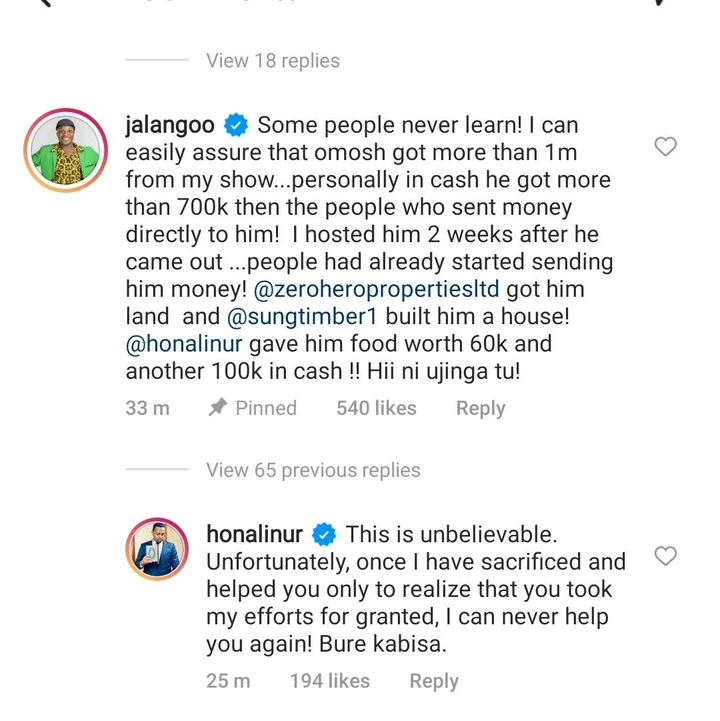 Omosh cried on a live show while being hosted by Kamuhujia and Kenyans of good will came out to help him.
In an interview with TV47, Omosh however revealed that the money people contributed was never given to him, and the one he was given was not enough.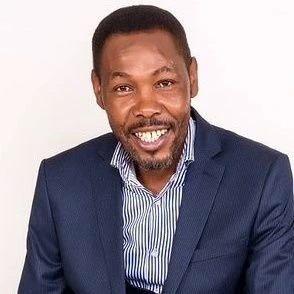 He further revealed that it was less than one million, and other Kenyans failed to honor their pledges.
Omosh however asked for support further support during the interview on a live TV.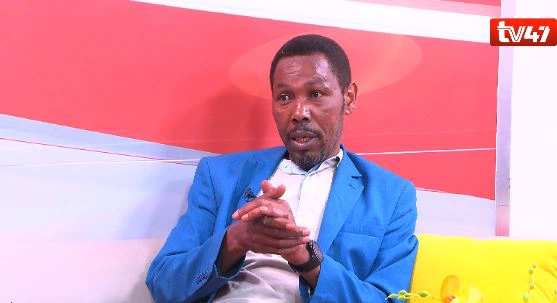 He asked Kenyans to just come together and buy him a camera and tripod stand, which he could use to start his online work.
Angry Kenyans however came out to expose Omosh, telling him off over his repetitive behavior of borrowing and using his money to buy alcohol.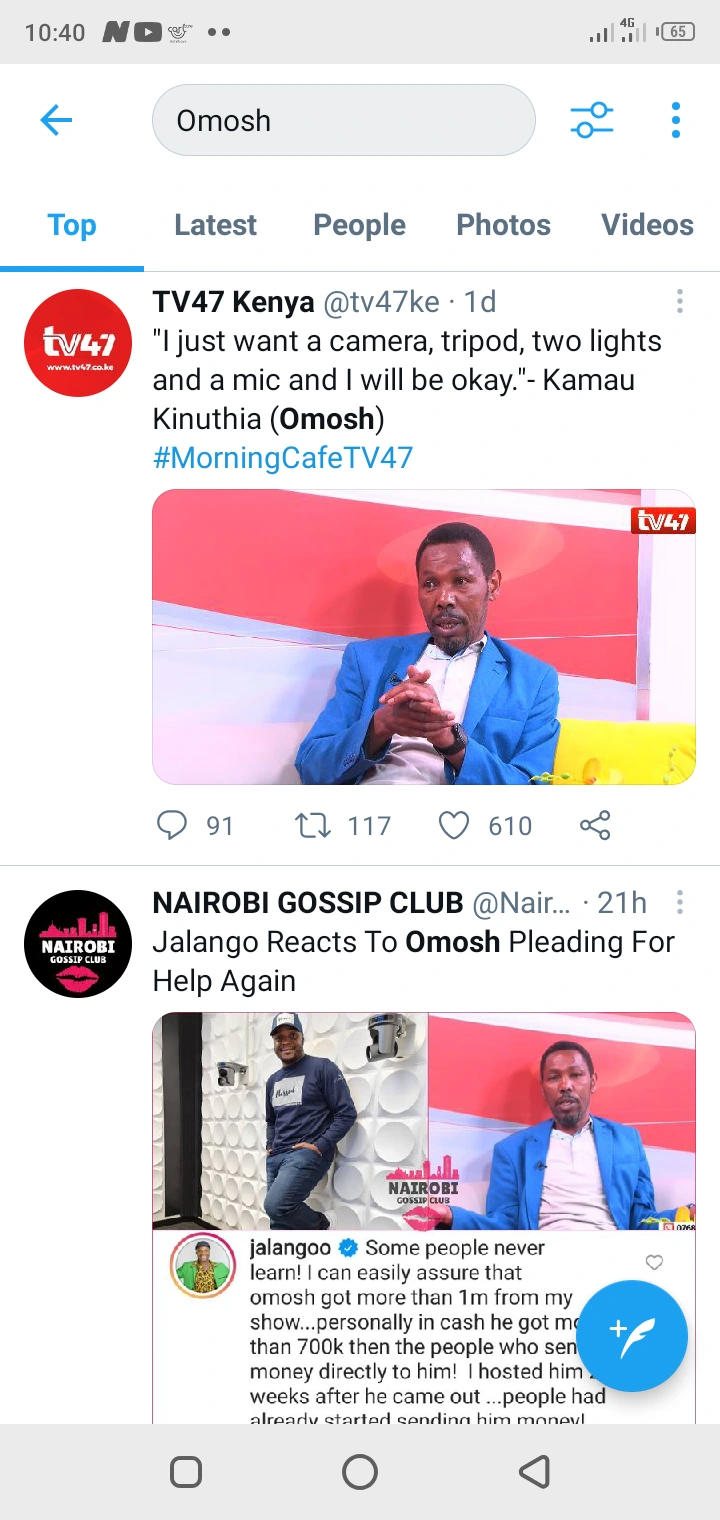 They also exposed the three – bedroom house which well wisher built for Omosh.
Many Kenyans also told the former actor to stay with the house and hustle like any other man.
They told him that he should be grateful for the little support he received from Kenyans few months ago.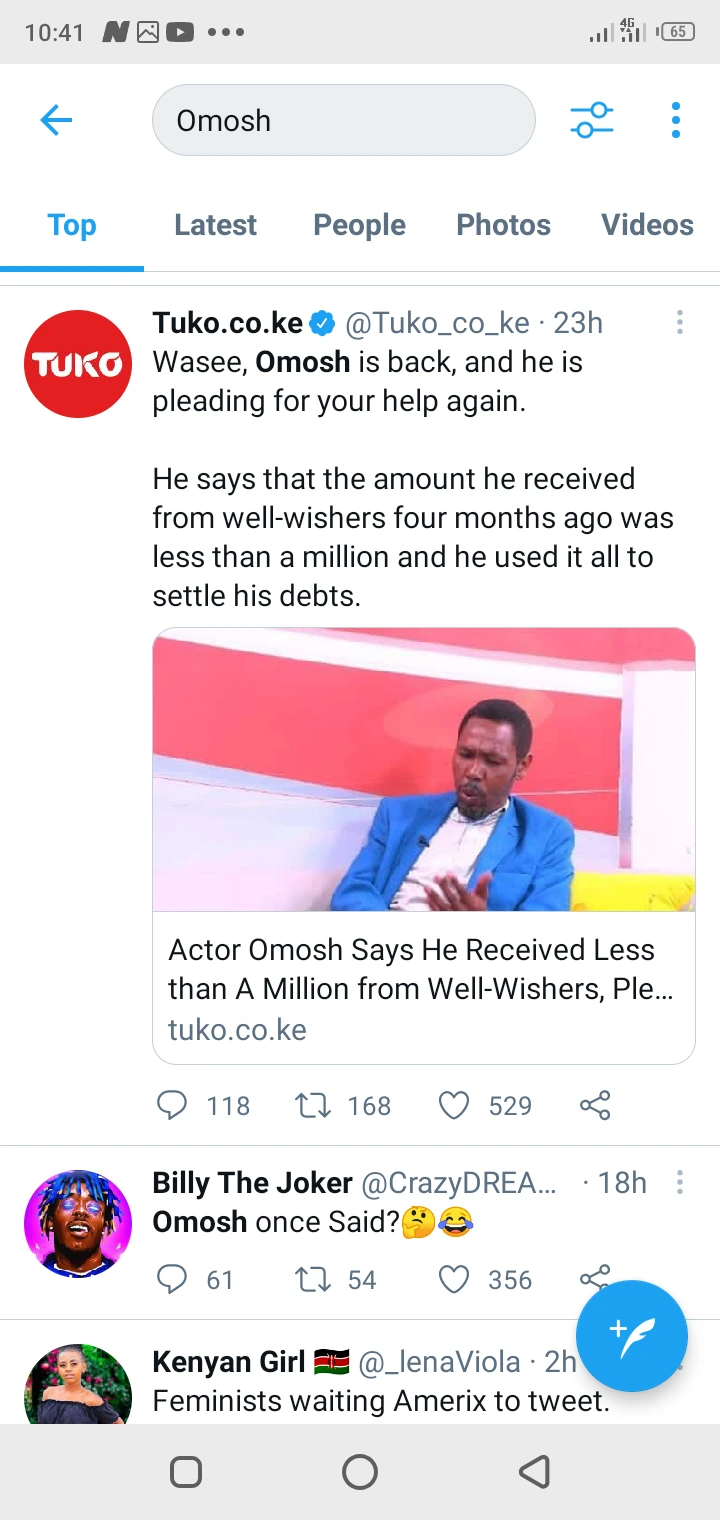 Others Kenyans mocked Omosh for the fact that he was given a free land, house and more money but still wants more.
Other top celebrities also came out to tell Omosh to wake up and start hustling like other Kenyans.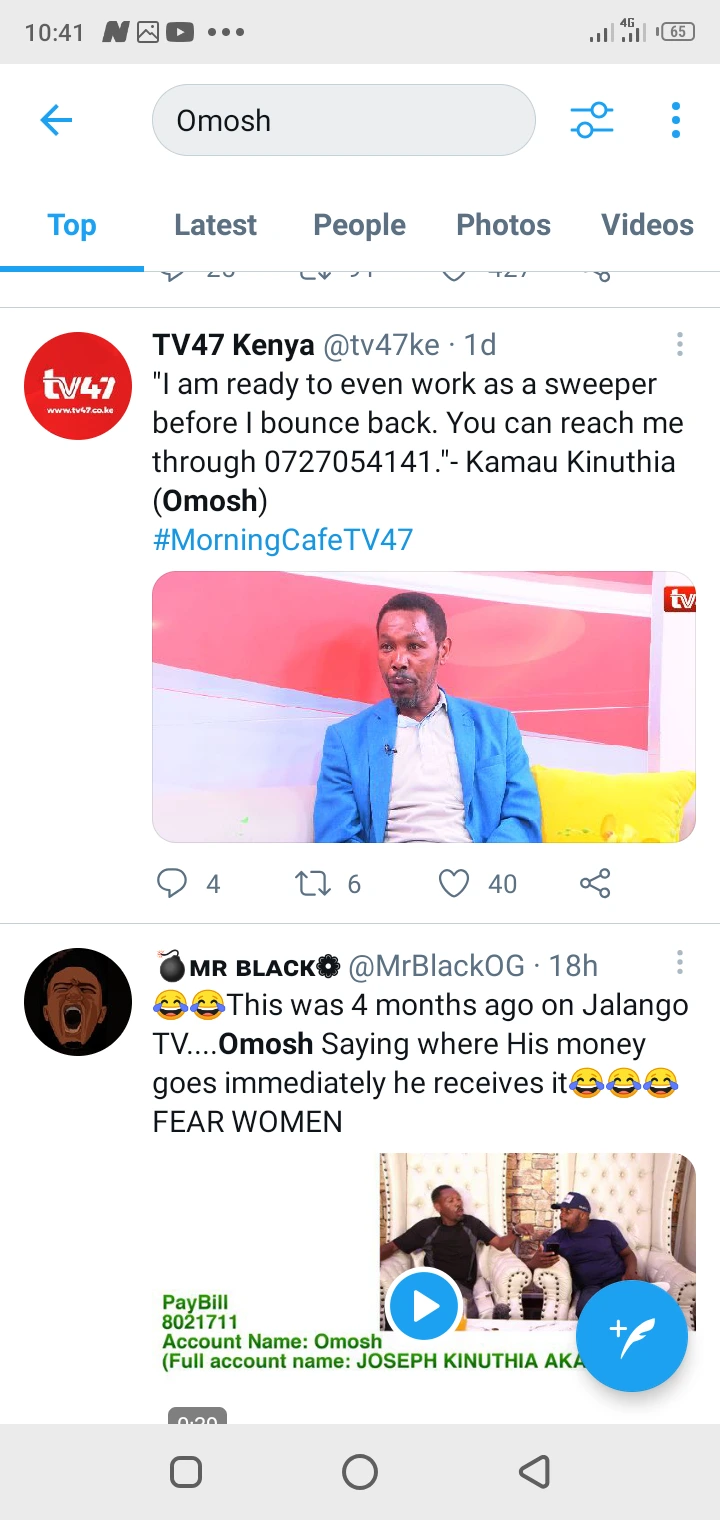 Jalang'o who helped him raise the funds confirmed that Omosh received over one million from his show dubbed Jalang'o TV.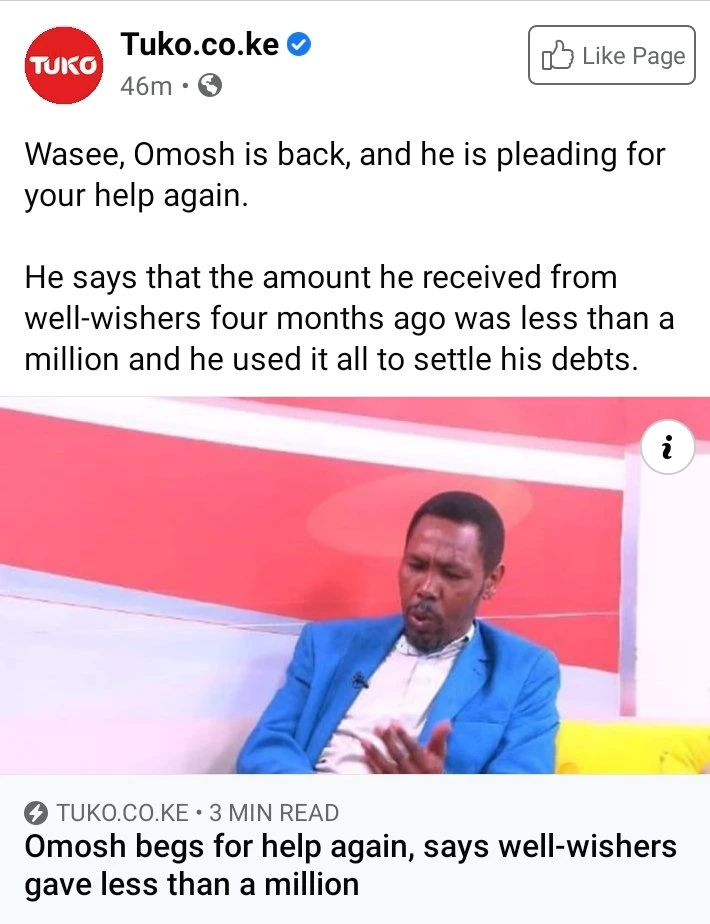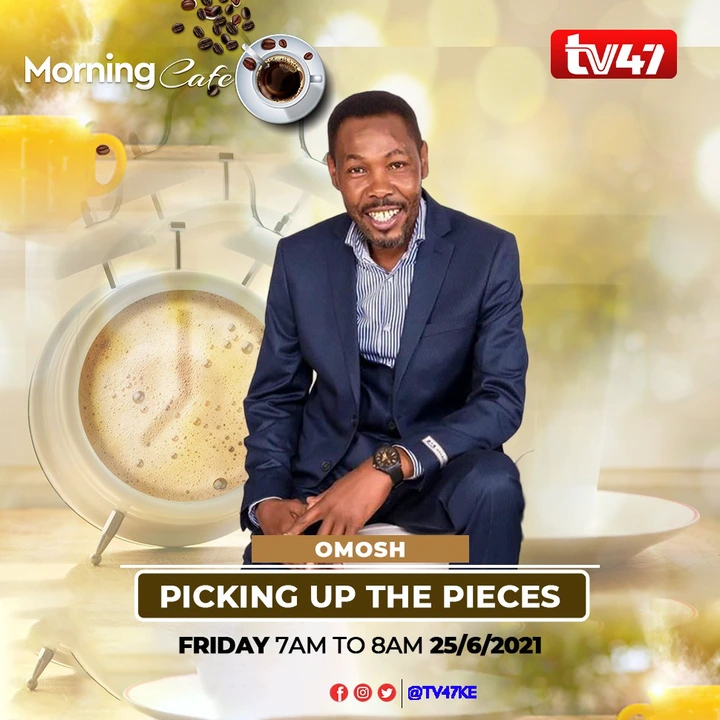 Take a look at the house built for Omosh by well wishers in the images below;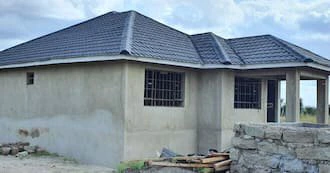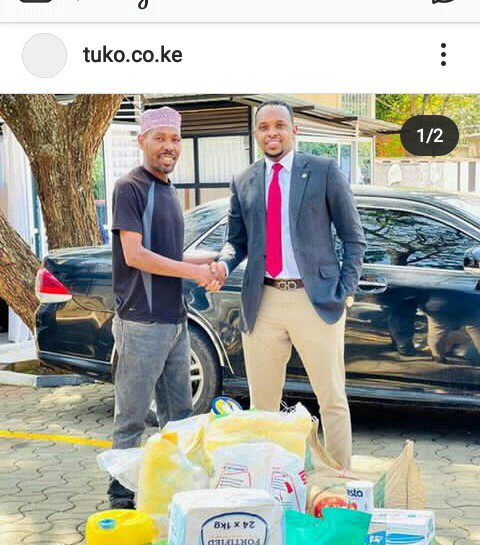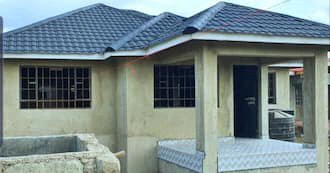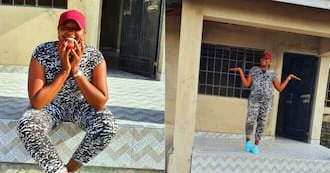 https://twitter.com/ItsKoome14?s=08
Follow me on Twitter to get more interesting, accurate and timely news at the comfort of your mobile phone. Click the follow and the notification (bell) button as well.(Link above)
Did you find this article useful? Like, share and leave your comments. Press the follow button at the top right of this page to get more news. Thank you.
Content created and supplied by: Mzito14 (via Opera News )